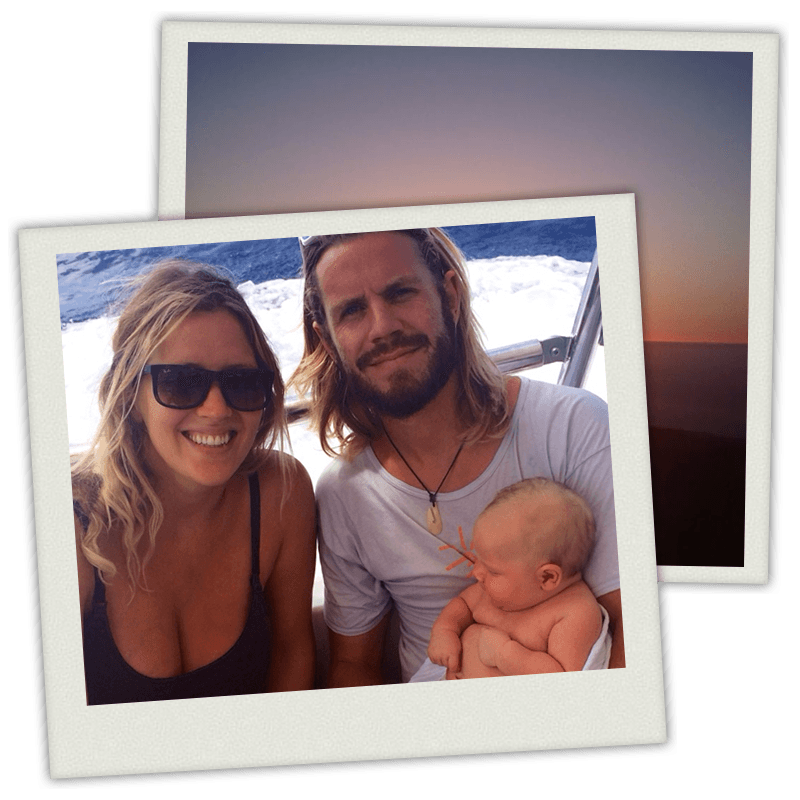 YOUR HOSTS
We met on a film set in Luxembourg 10 years ago and have been together ever since. Steppe is half Irish, half Icelandic, and I (Kerensa) am half English, half Swedish. Steppe used to work in film and then went on to work in the hospitality industry, training staff and launching new restaurants in central London. I worked as a script supervisor (continuity) for film and TV.
After a decade based in the city, the frustration of hardly seeing each other because of work commitments started to wear on us. We decided something had to change – drastically! Although we both enjoyed our careers, Steppe was ready for a fresh challenge I wanted to take my yoga practice and passion for cooking to the next level.
After playing around with ideas for a few years (and driving our friends insane with a new plan every week) we FINALLY decided to open an organic bed and breakfast/yoga retreat. Tenerife became the obvious location, not only because of the year-round fantastic weather but also for the lack of pollution, the pristine air and sea, and the fabulously fertile land. We knew it was the perfect spot to grow our idea.
Feeling good…
….has always been our motto. We knew from the start that we wanted a place that offered a special experience. Our hope is that people enjoy their time with us and will feel able to truly let go.

Location
We are located on an organic farm in the Arico district on the eastern slopes of sunny Tenerife in the Canary Islands.
It is a 25 minute drive from the airport and just 15 minutes to the nearest beach. This is a remote small holding, the final few hundred meters of the drive are steep and perhaps not for the faint-hearted. However, if you have been brave enough to make the drive then we know you will feel it is worth it. This is a very private space with stunning views down to the sea. A hire car is essential to reach us and to explore the full beauty of Tenerife.
The Arico district, where Elska Organics is located, boasts some of the best climbing in Europe. There is a tight network of climbing instructors who will happily help organise climbing adventures for you. Tenerife is famous for its hiking trails, paragliding, surfing, windsurfing and kite surfing. There are also numerous dive spots around the island, one of which is only 20 minutes from us.
Tenerife is known for its lovely old picturesque villages, as well as many fabulous bodegas for wine (delicious reds) and cheese tasting in the north whilst the south boasts many beaches and some great diving.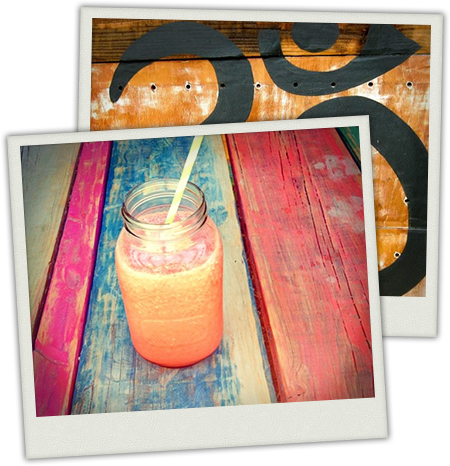 WHAT IS ELSKA
The name for Elska Organics comes from our shared Scandinavian background; Elska (spelt älska in Swedish) means love. We chose this name because Elska Organics was a project born out of love and it has only come into being with the love and support of those around us. We hope that when you come and spend time with us here that you too will feel Elska in abundance!
Elska Organics is a true haven and the ideal place to escape to.
Our organic finca (Spanish for farm) has numerous fruit trees, an olive grove and vegetable patches which are ever expanding as we're working on becoming as self sustainable as possible. We have a swimming pool, a fair bit of land and lots of little hidden spots for meditating/reading/ laughing out loud like a lunatic /painting/singing or whatever else you like to do in private.